The Architecture, Construction, and Engineering (ACE) Mentor Program is a non-profit organization that helps prepare high school students for careers in these fields. The program matches students with industry professionals who serve as mentors and provide hands-on learning experiences. ACE also offers scholarships to help students pay for college or other post-secondary education.
The Central Florida chapter of ACE is based in Orlando and serves students from Orange, Osceola, and Seminole counties. The chapter has been in existence for 14 years and has helped hundreds of students pursue careers in architecture, construction, and engineering.
KPM Franklin (KPMF) has been a strong supporter of the Central Florida chapter of ACE, opening our Kissimmee office to host the local Osceola branch and provide mentors and speakers for the program.
KPMF's Amy Benson, P.E., LEED AP and Alexis Jerez, E.I., are two of the many ACE mentors who have volunteered their time to help students in the Central Florida chapter. Benson is a project manager focusing on municipal design, facilities asset management and sustainment and has taken her role as a mentor with passion.
"It's been an amazing experience so far for me! I wouldn't be where I am now without the mentorship from more experienced professionals and professors during and after college," says Benson. "I am glad to have an opportunity to mentor and share my experiences with high school students. Benson says she wishes she had the opportunity to be a part of this program when she was a high school student.
Alexis Jerez emphasized the importance of programs like this for our community. He is impressed by the remarkable talent he has been able to witness develop as these students from different areas in Central Florida have come together to reflect real-world challenges that might impact the communities around them.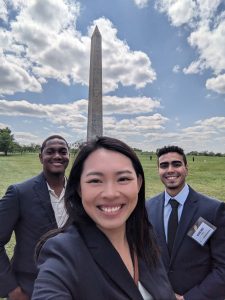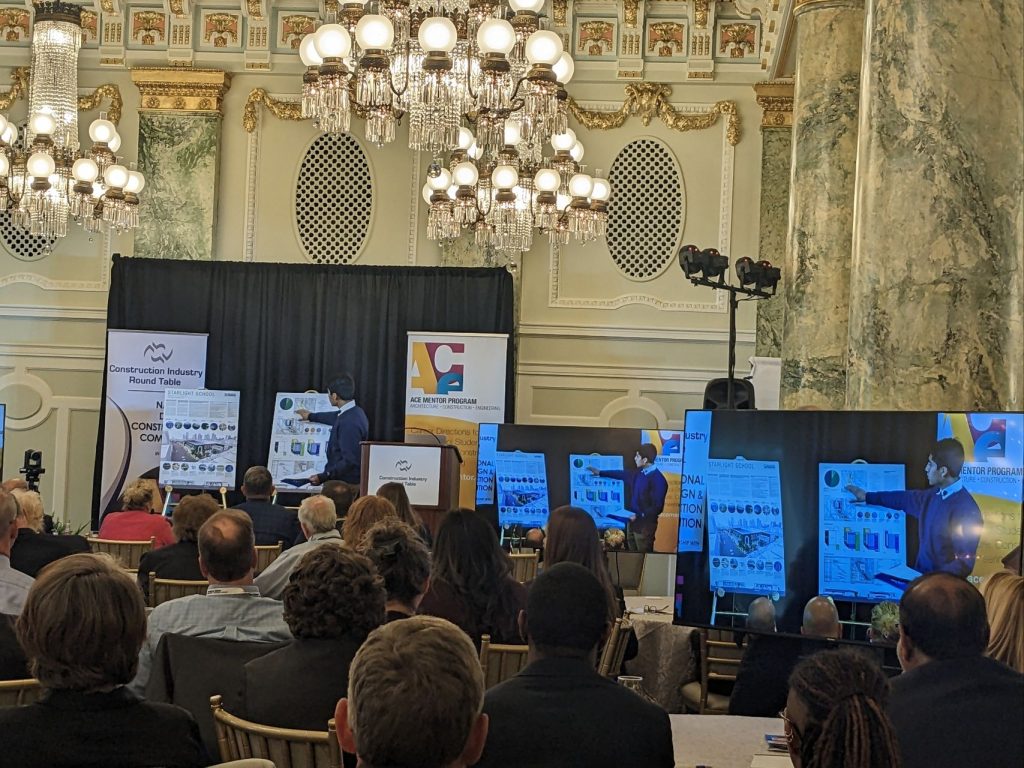 Benson and Jerez attend biweekly meetings of the Central Florida chapter of ACE. Both also recently participated in the ACE Mentor National Conference in May in Washington D.C, where they were networked with students from all over the United States at meeting sessions and field trips.
On May 12, 2023, the Central Florida Chapter hosted a banquet showcasing the students' hard work during the past school year for families, friends, mentors and industry professionals. This event served as an opportunity for the program to present scholarships that will help the students further their journey of pursuing a career in architecture, construction and engineering industries. The Genesis project team from the Osceola location, mentored by KPMF, won first place this year with their humanitarian center design.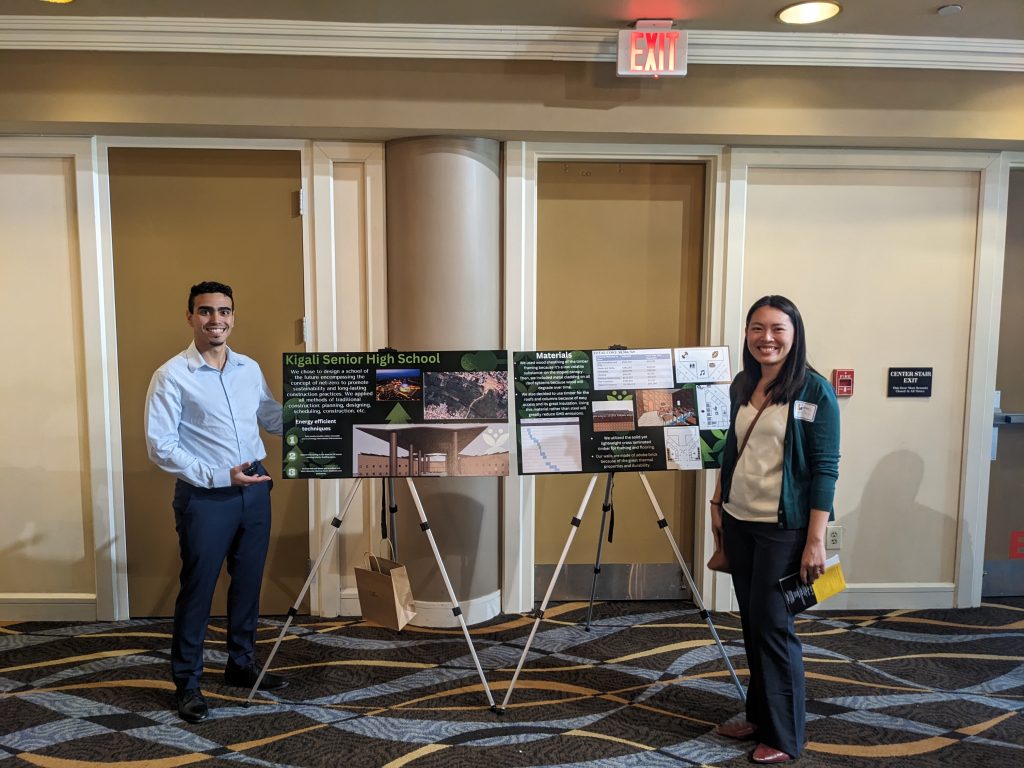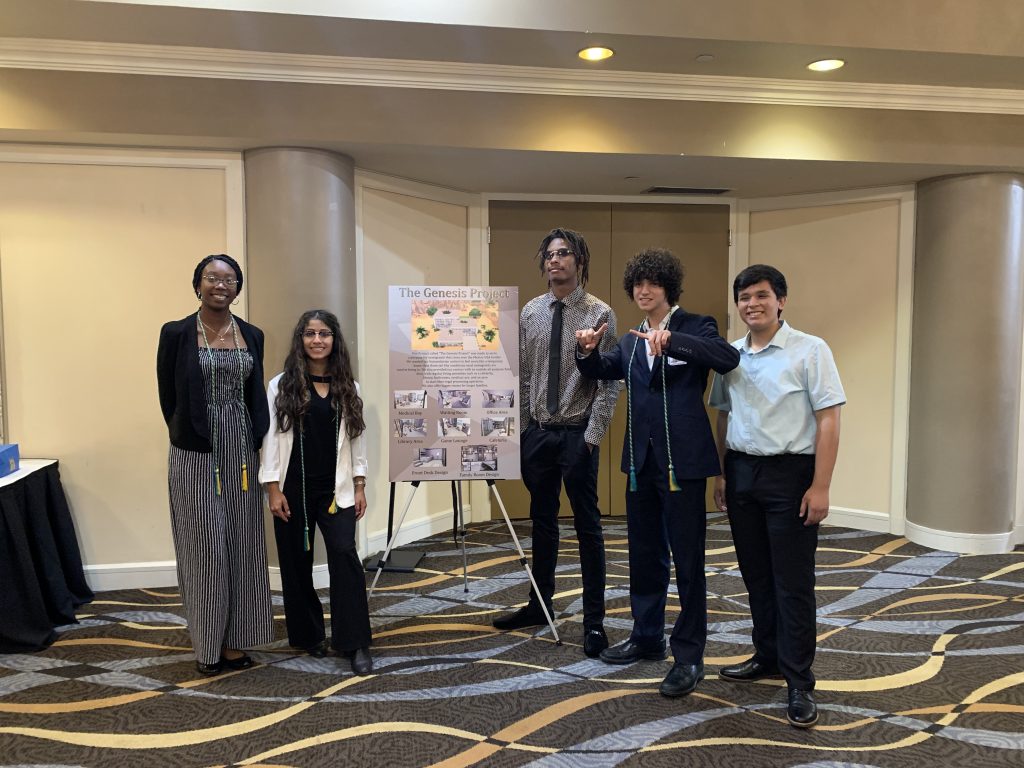 In addition to providing mentors, KPMF also has made civil engineering presentations to different ACE Mentor Central Florida Chapter groups. Robert Moon, P.E. our C.E.O., presented to the Osceola group while Alex Goetz, P.E., and Maria P. Pardo, P.E., presented at one of the Orlando groups.
"My experience with the ACE Mentor program has been incredibly rewarding. Working with high school students and being able to hear that I have generated interest in civil engineering after I give a presentation on the subject is especially fulfilling," Moon says. "The ACE Mentor program holds great significance to me as a professional. It provides an opportunity for me to give back to the community and inspire the next generation of architects, engineers, and construction professionals."
KPM Franklin is proud to support The Central Florida Chapter of ACE. To learn more about how you can contribute to this program, please visit www.acementor.org