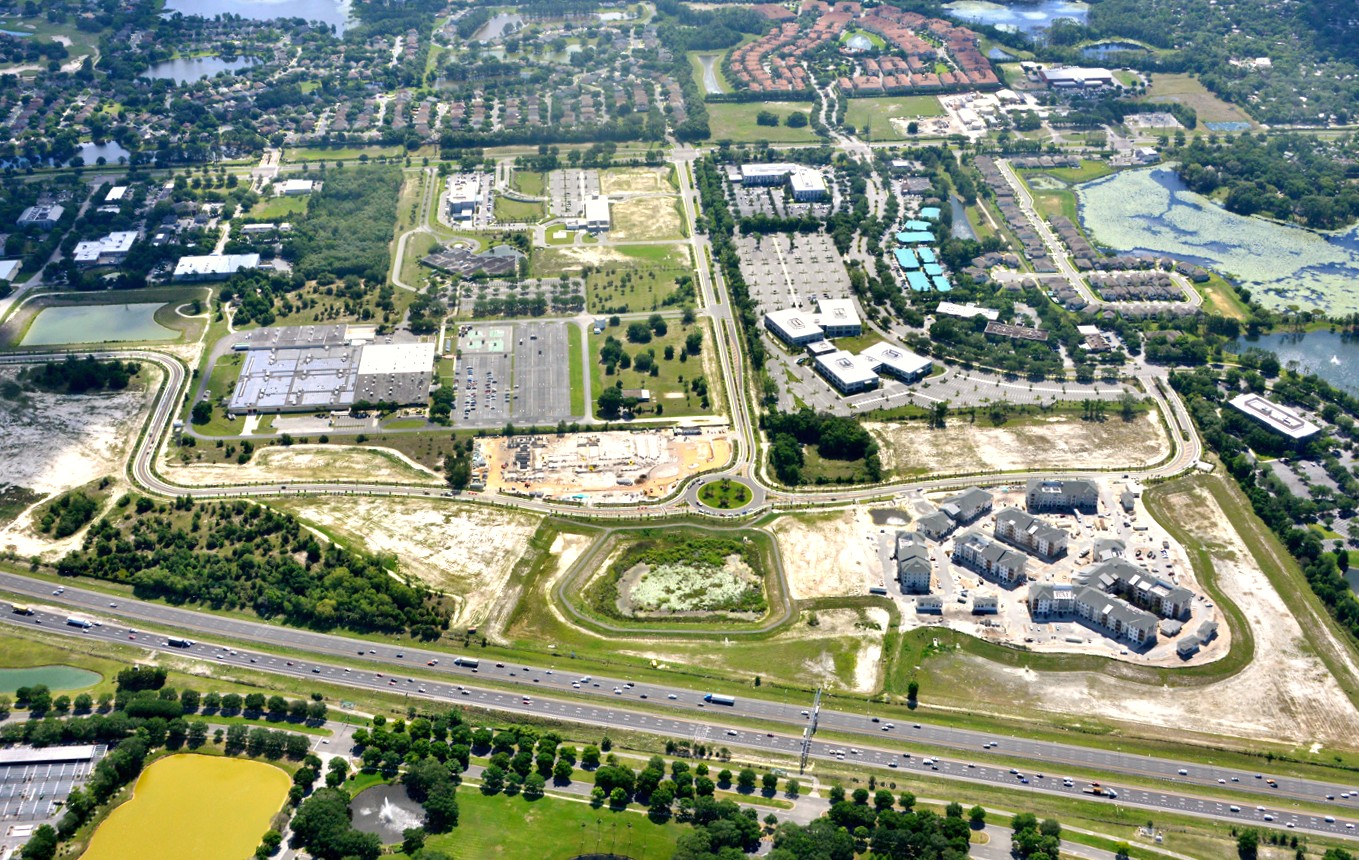 Lake Mary Wellness & Technology Park Master Plan
KPM Franklin has been contracted by Lake Mary Owner LLC to provide civil engineering, surveying, permitting assistance and construction phase services to develop a master plan for the Lake Mary Wellness & Technology Park. This plan includes the development of five sites, including multi-family residential, single family residential (townhomes), hospitality, healthcare and office spaces on 153 acres.
The multi-use master site plan developed by KPM Franklin includes building sites, sidewalks, roadways, drive aisles, paving, grading and locations for monument signage, directories, architectural signs and notably a roundabout at the three-way intersection where Caring Drive meets New Technology Boulevard. The master plan also includes utilities coordination, water, sewer and stormwater drainage services.