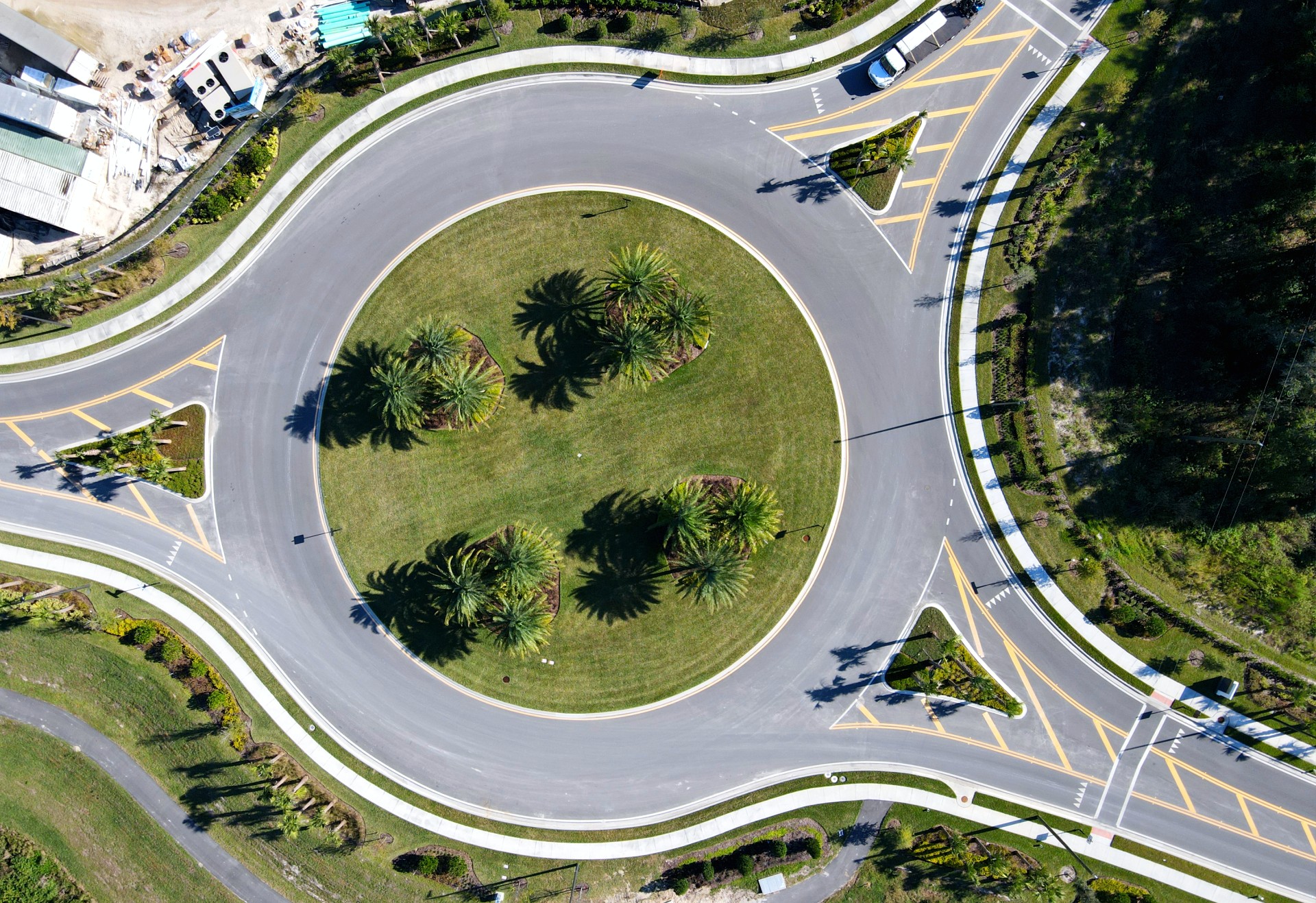 Lake Mary Wellness & Technology Park Roundabout Design
KPM Franklin has been contracted by Lake Mary Owner to provide civil engineering, land surveying, stormwater drainage and permitting services for the construction of a roundabout in the Lake Mary Wellness & Technology Park in Seminole County, Florida. This roundabout is located at a three-way intersection where Caring Drive meets New Technology Boulevard from the east. The roundabout design is a more aesthetically appealing and cost-efficient alternative to conventional intersection designs with traffic signals or stop signs. The design also is safer with vehicles entering and flowing counterclockwise around the center island at slower speeds, typically 15-25 mph. The roundabout is part of a larger site development project KPM Franklin continues to work on for the developer.
Scope of work included stormwater drainage design and plans, underground utility analysis and plans, permitting assistance and construction plans.