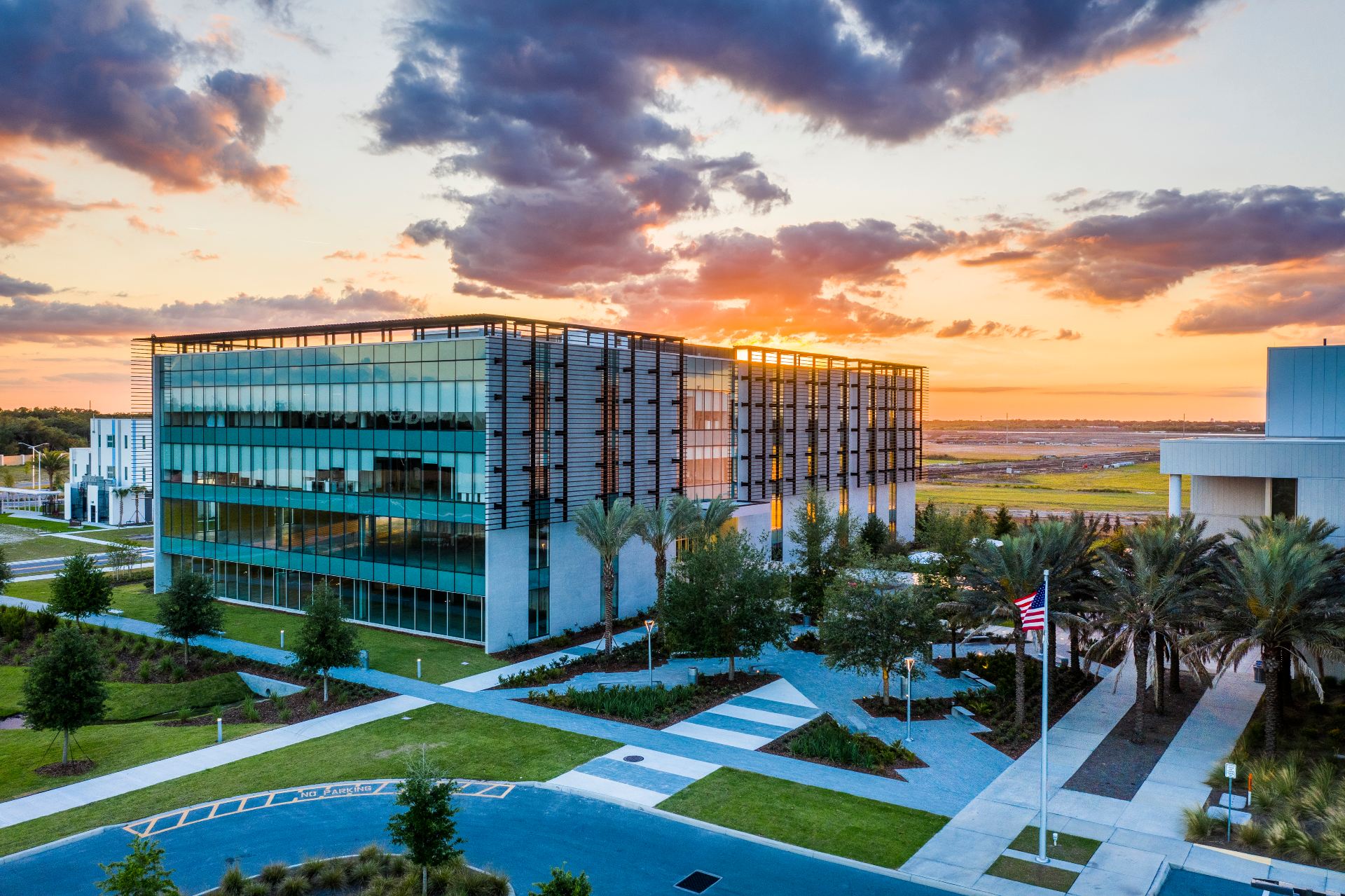 NeoCity Multi-Tenant Office Building Site Development
KPM Franklin was contracted by SchenkelShultz Architecture to provide civil engineering, land surveying, construction documents, permitting assistance and construction phase services for developing the site of a multi-tenant office building and adjacent surface parking at NeoCity technology park in Osceola County, Florida. The 8.8-acre project site includes a 25,200 square-foot, ground-level footprint for the four-story, 100,000 square-foot office building and 243 parking spaces. Osceola County is developing NeoCity as a high-tech business park on approximately 317 acres south of U.S. Highway 192.
Scope of work included site planning, site utility planning, construction documents, permitting assistance, grading, paving, stormwater drainage and construction phase services.