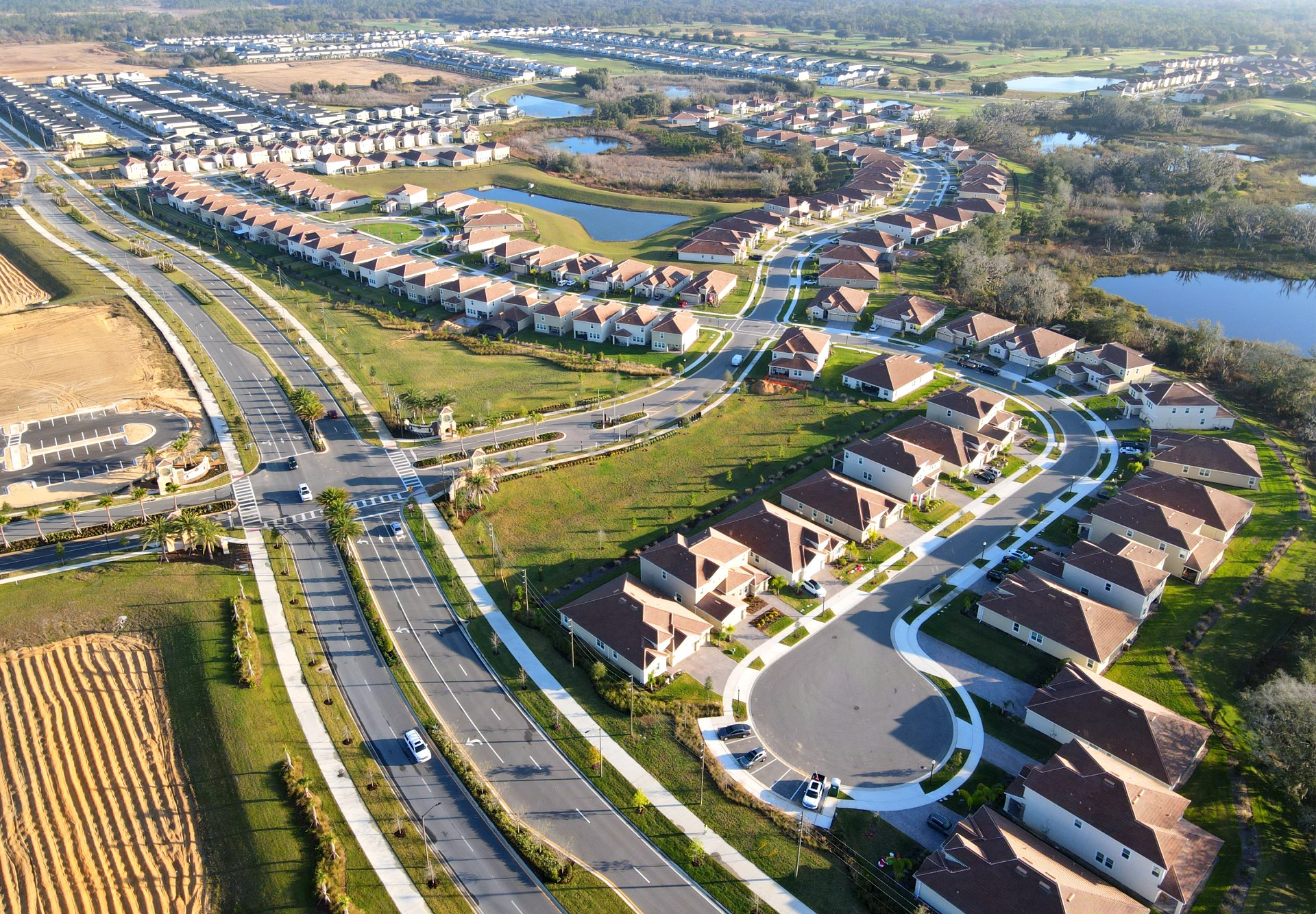 Stoneybrook South - Fox Property Master Plan Development
KPM Franklin has been contracted by Lennar Homes to provide land surveying, civil engineering design, permitting and construction phase services for the Stoneybrook South Fox Property, a 609-unit development with single family housing, townhomes and condominiums on 168.9 acres in Osceola County. KPM Franklin also has performed limited due diligence analysis, prepared construction drawings and provided master site planning services.
Scope of work included master utility and drainage plans, soil testing coordination, stormwater ponds, paving, grading, permitting assistance, construction specs, topographic and final plating surveys, pavement marking and signage, system improvements to potable water distribution and sanitary sewer and reuse water.