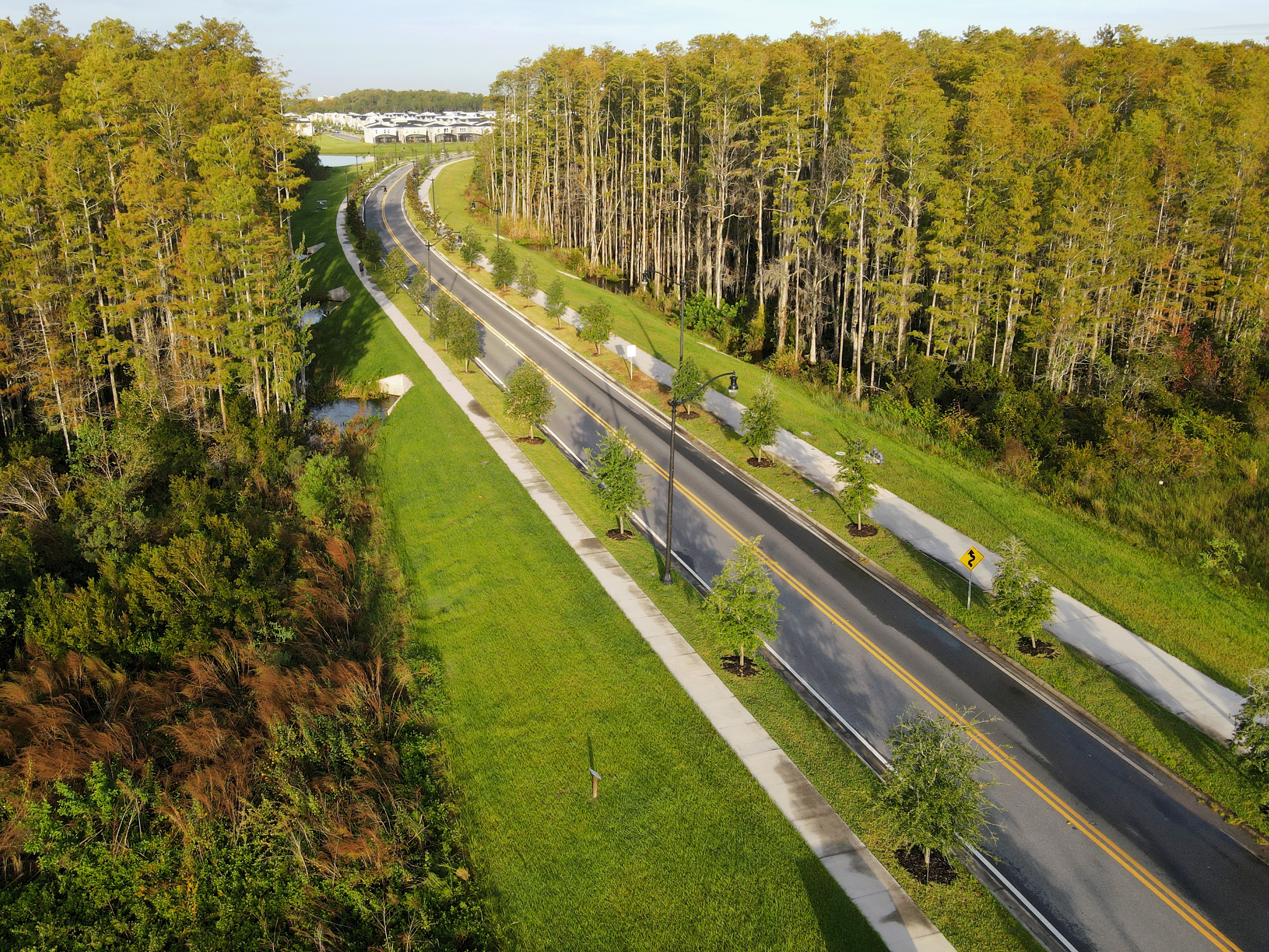 Storey Lake Natures Ridge Drive Extension
KPM Franklin designed, permitted and certified the extension of Natures Ridge Drive located southeast of West Osceola Parkway and northeast of US-192. The road extension includes a section that crosses through and mitigates a portion of an existing wetland.
Reinforced concrete pipes (RCP), concrete box culverts and bridge options were considered for this crossing. But after comparing material costs, labor costs and construction time, the concrete box culverts option was selected because it provides a more cost-effective, quality-controlled and innovative design that met the project needs.
To maintain existing wetland flows, the KPM Franklin designed master stormwater system with three concrete box culverts. Although the project was scheduled to be completed in two years, all work was completed 10 months ahead of schedule.
Scope of work included roadway design, permitting assistance, floodplain analysis, stormwater drainage, construction services.