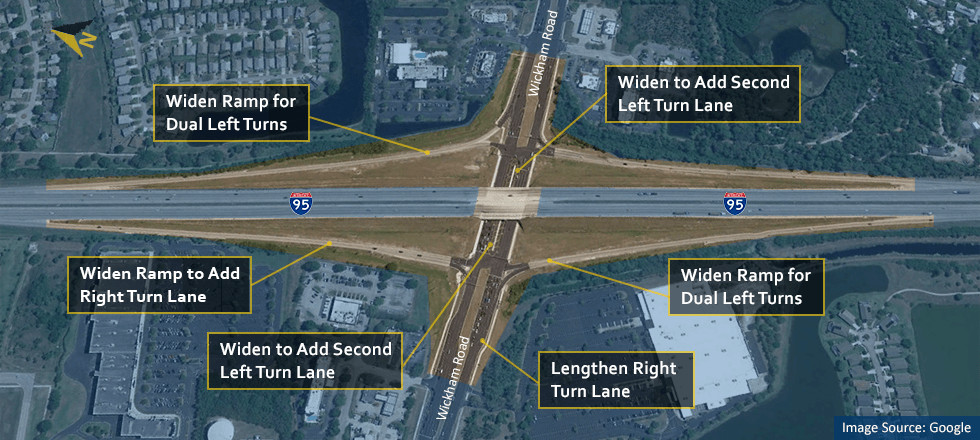 Wickham Road and I-95 Interchange Improvements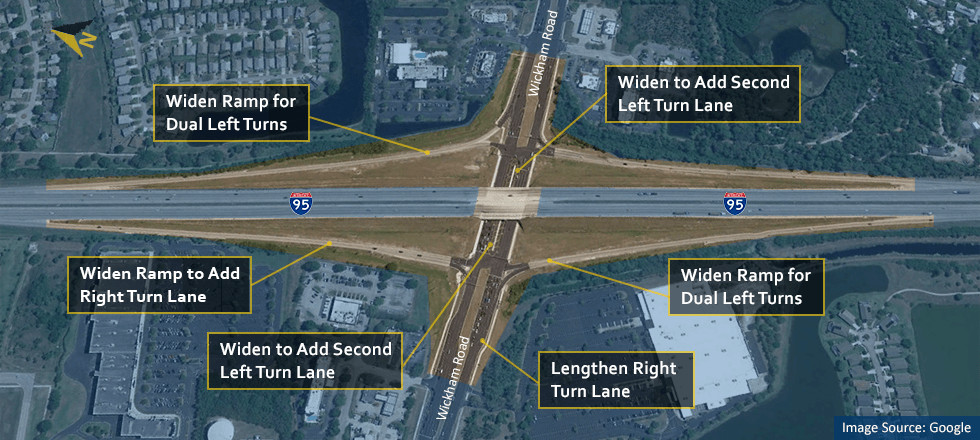 KPM Franklin has been contracted by the Florida Department of Transportation (FDOT) District 5 to provide civil engineering services for ramp and signalization improvements at the Wickham Road and I-95 interchange in Brevard County, Florida. Existing on ramps onto Interstate Highway 95 (I-95) will be widened to accept new dual left turning movements on Wickham Road from eastbound and westbound directions. The existing median on Wickham Road will be restriped in areas where there is sufficient pavement width. Existing turn lanes along Wickham Road will be extended to provide additional storage needed to accommodate the dual left turn movements. The northbound exit ramp will be modified to provide additional storage for northbound vehicles exiting I-95. The existing signalization will be updated to accommodate the modified traffic patterns.
Scope of work included roadway analysis and construction plans, stormwater drainage plans, signing and pavement marking plans, signalization plans and 3D modeling.