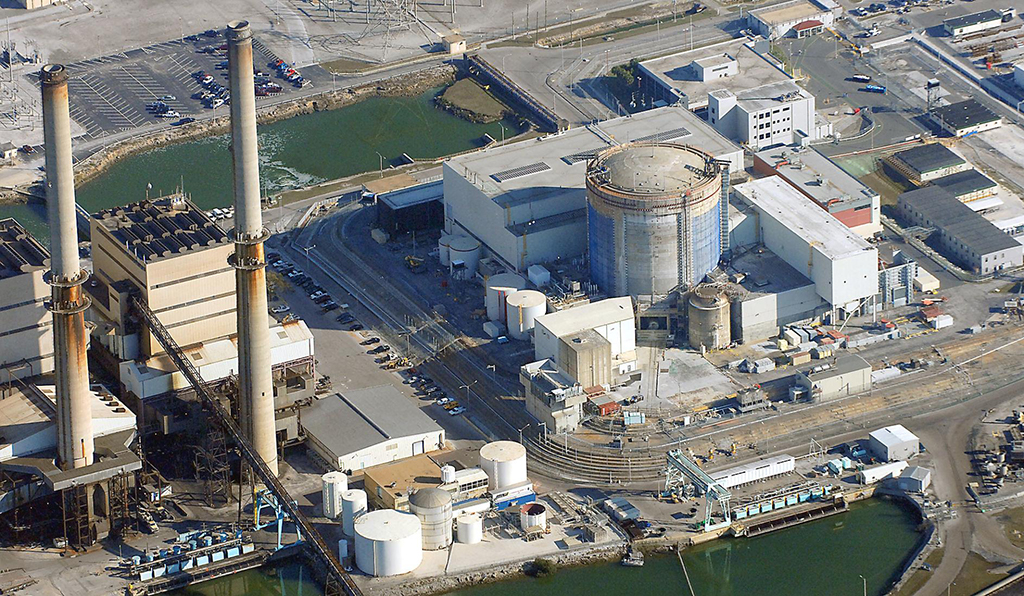 Crystal River Coal and Nuclear Plant Demolition
KPM Franklin provided surveyor services for the North Star and Crystal River Nuclear Plant. We used a point cloud to build a DTM of the 140-acre project site and extract major features including buildings, roads, fences, walls, seawall structures, the conveyor belt system, storage tanks. We also provided our client with aerial imagery that is more up to date than what is publicly available.
This is the first site where KPM Franklin conducted a full land survey using only drone imaging techniques. There were several processes where we felt we could simplify the work to allow the programs at our disposal work more efficiently, seeing both significant positive impacts on budget and time.
Scope of work included overhead utility location, orthomosaic 2D mapping, digital surface model 2D mapping, point cloud 3D mapping and material stockpile volumetric measurement.