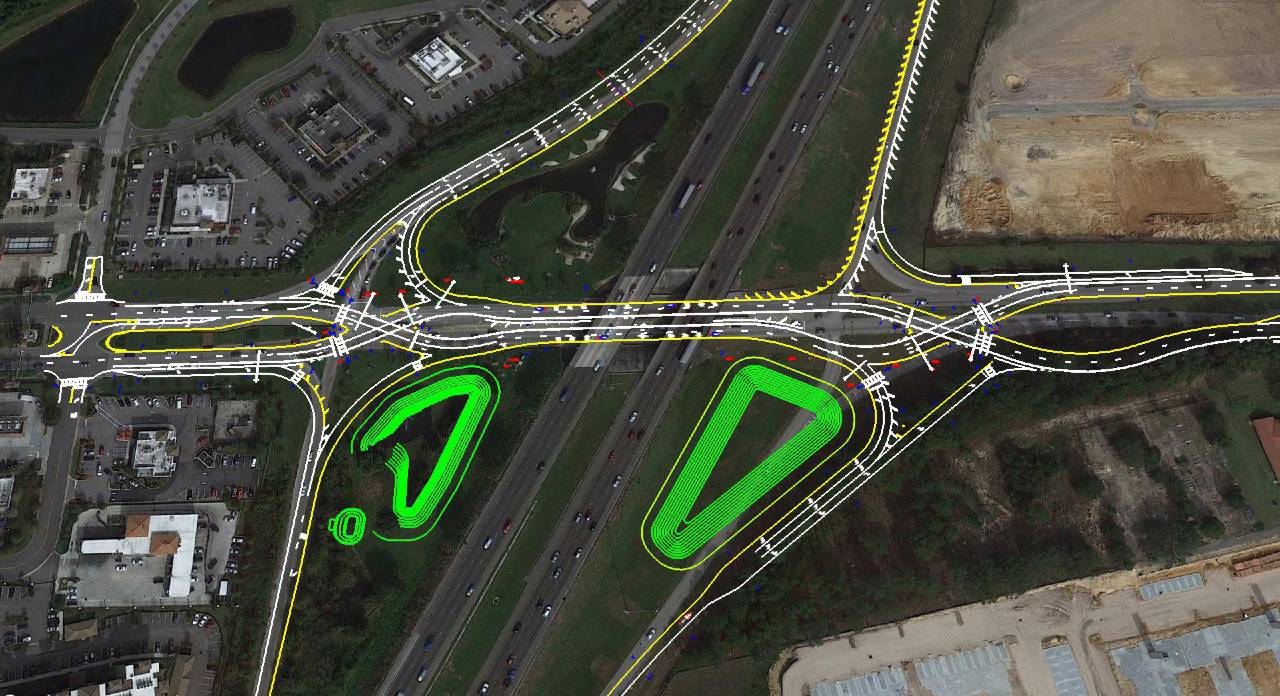 I-4 and CR 532 Diverging Diamond Interchange Drainage Pond Design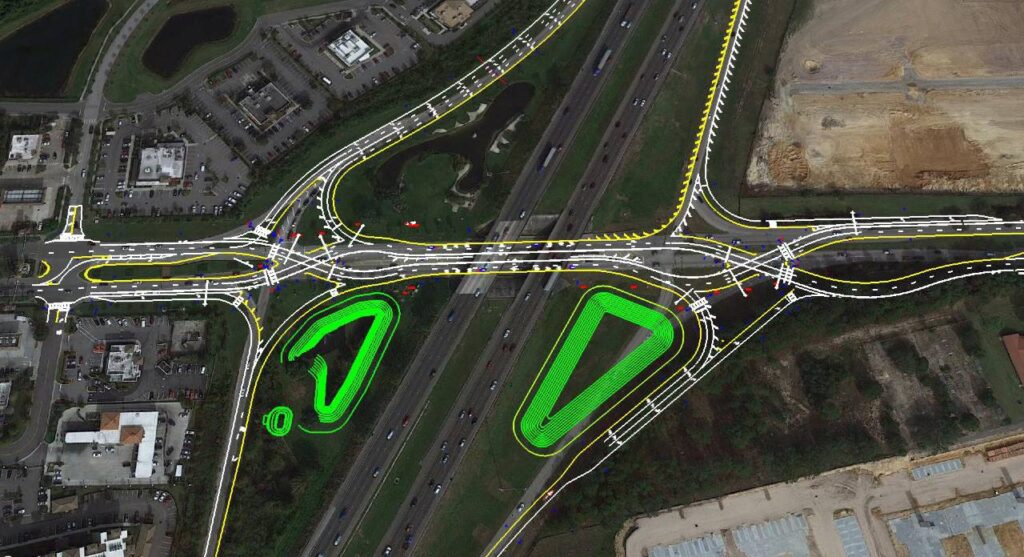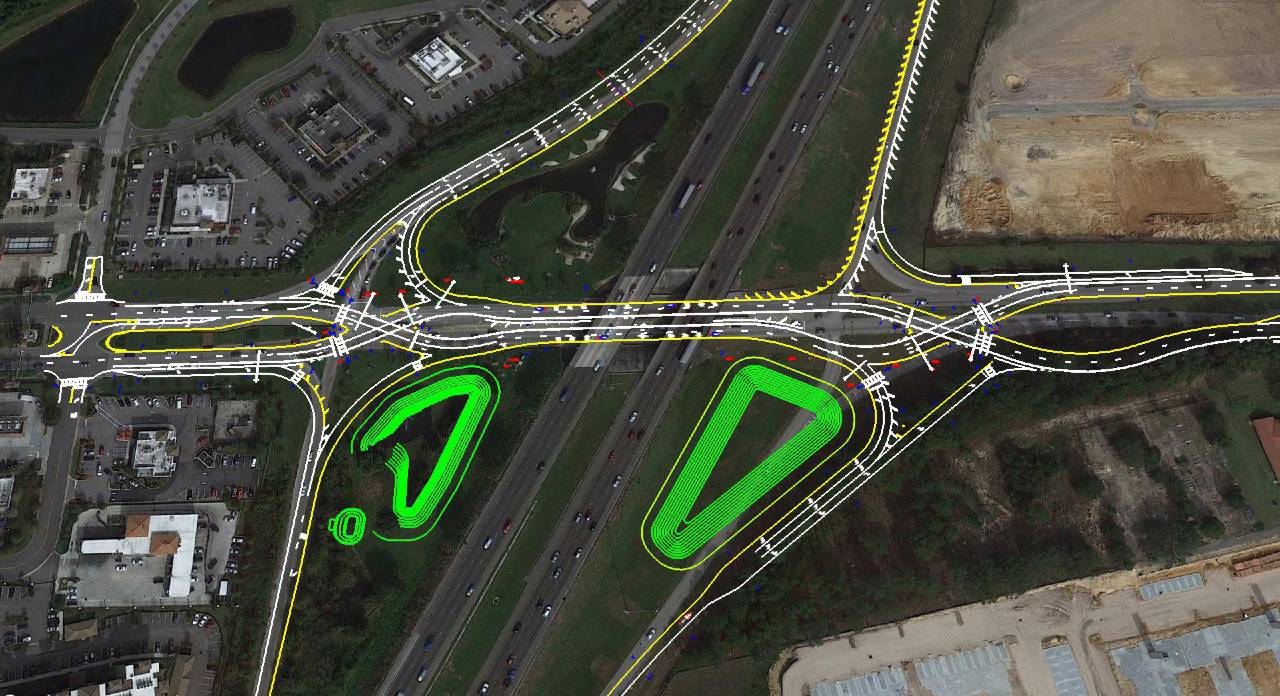 KPM Franklin provided civil engineering design and environmental permitting services for the reconstruction of one existing drainage pond and construction of one new pond as part of an interim improvement project at the Interstate-4 (I-4) and County Road (CR) 532 interchange at ChampionsGate. The two ponds are modifications necessary for converting the existing diamond interchange to a diverging diamond interchange (DDI) which will provide congestion relief.
The two ponds will be interconnected with a third existing pond and discharge into a bypass swale system. The two ponds will be constructed under a modification of a South Florida Water Management District (SFWMD) permit. The project is part of the Florida Department of Transportation's (FDOT) I-4 Beyond the Ultimate. Osceola County is managing the project design while FDOT District 5 is managing construction. The project is in post design phase with construction scheduled to begin in 2021.
Scope of work included stormwater management drainage, environmental permitting, and post design services.
.