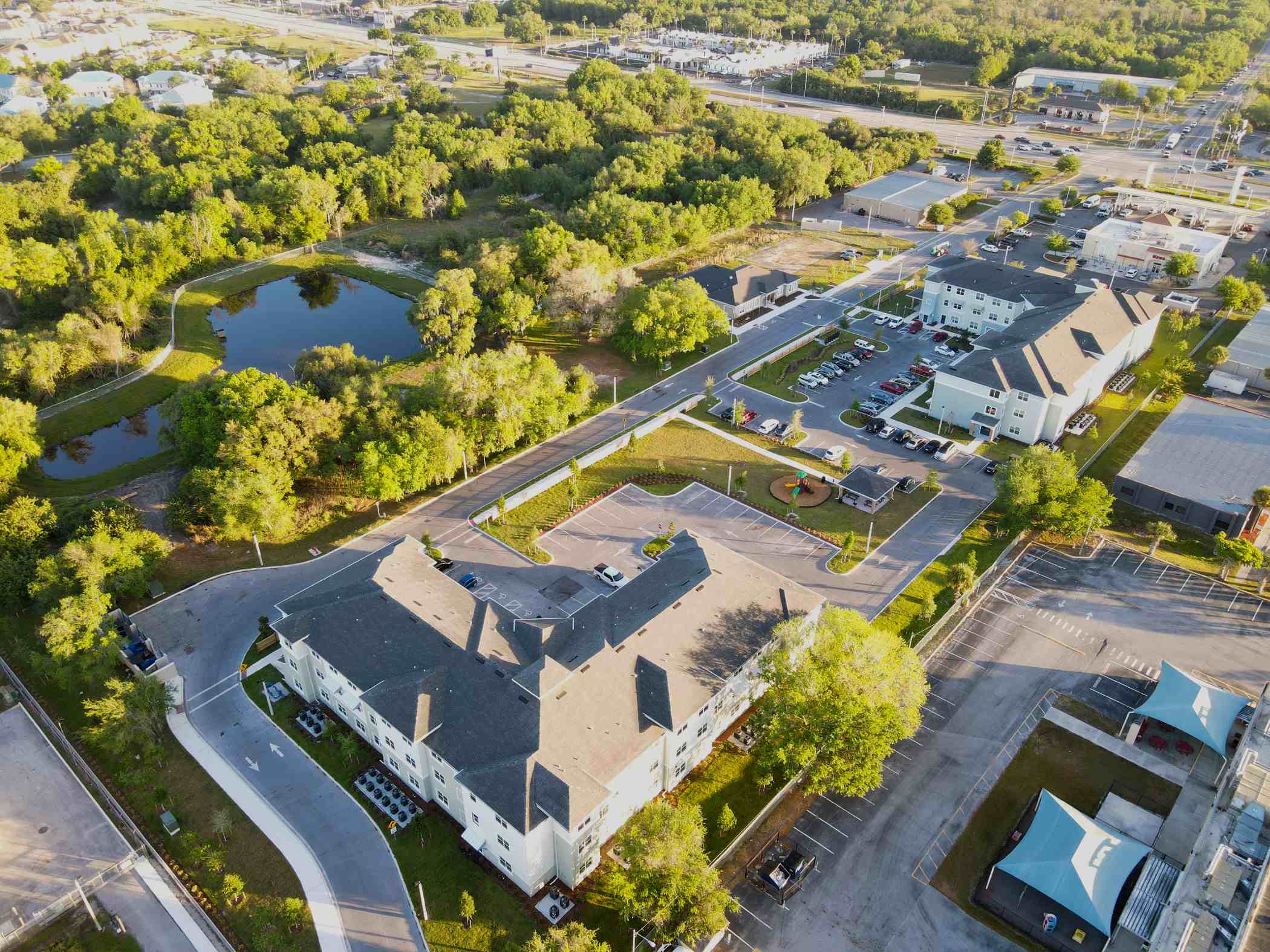 Gannet Pointe Multi-Family Residential Site and Landscape Design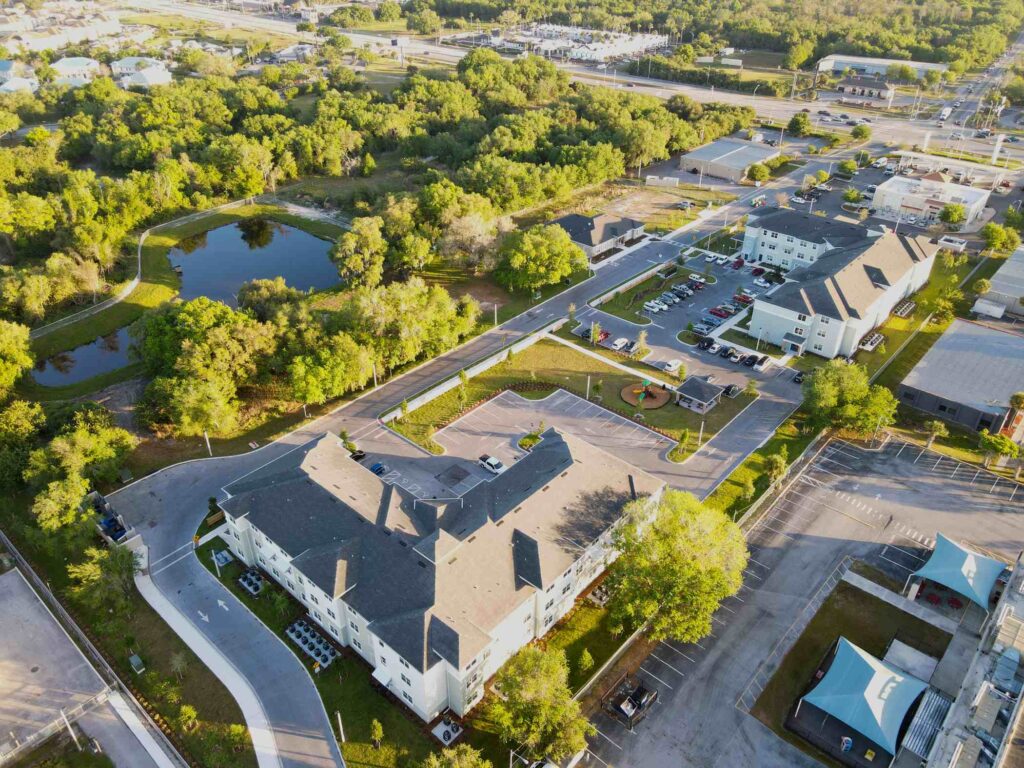 KPM Franklin was contracted by Birdsong Housing Partners and Ability Housing to provide conceptual planning, civil engineering design, permitting assistance and construction phase services to develop Gannet Point, an 80-unit multi-family residential affordable housing project site on 11.5 acres in Kissimmee. The project included a pair of three-story residential buildings (one 17,730 square feet and the other 15,400 square feet), a one-story clubhouse (4,540 square feet) and a playground. Additional sitework included designing sidewalks, parking spaces, utilities and landscape architecture.
KPM Franklin's sitework also included designing a master stormwater system that included maintaining drainage from two off-site parcels through the project site and into an existing pond. The design maintained existing flows and added the necessary stormwater infrastructure for the affordable housing complex to support the new improvements. The project involved crossing existing 8-inch and 4-inch PVC force mains, an 8-inch PVC gravity main and 12-inch ABS water main.
KPM Franklin also designed, permitted and certified an extension of Lepic Lane located southwest of the Simpson Road intersection on U.S. Highway 192, and west of Shady Lane in Kissimmee. The extension provides a 24-foot access easement to Osceola County.
Scope of work included Construction services, stormwater drainage, permitting assistance