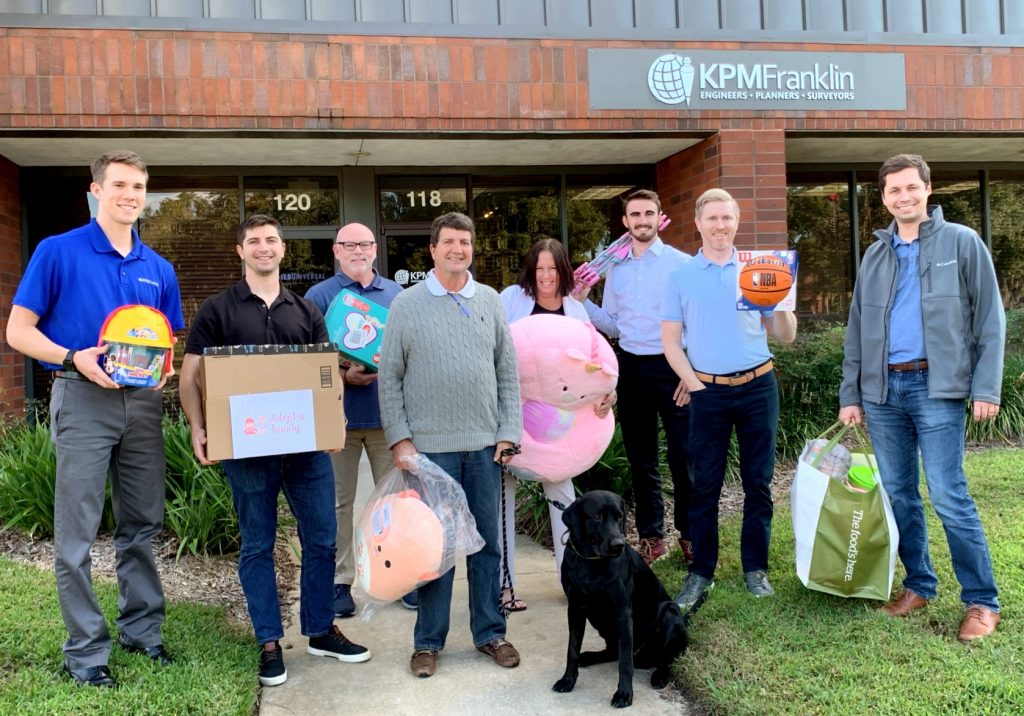 KPM Franklin kicked off the 2021 holiday season of giving with back-to-back events for our charity of choice, UCP of Central Florida. UCP of Central
Read More »
On October 26th, 2022, KPM Franklin hosted the official ribbon cutting ceremony celebrating the grand reveal of our new office location in the heart of downtown Kissimmee.
June 23rd is International Women in Engineering Day and KPM Franklin is proud of female accomplishments in this field. We support the many women who
KPM Franklin congratulates Vision Development for winning first place in the 2022 NAIOP Case Study Competition, an intercollegiate competition between undergraduate student teams from the
We call it our "think tank". Each week, our Orlando team gathers for both a bite to eat and a bite of industry knowledge. KPM
This week, KPM Franklin celebrates National Engineer's Week, or EWeek, now through February 26, 2022. Founded by NSPE in 1951, EWeek is dedicated to ensuring
Today's a great day to break ground! KPM Franklin is providing civil engineering services to Southcrest Management LLC for the Mater Academy Davenport K-8 Charter
Interested in joining us? KPM Franklin is always looking for qualified talent.