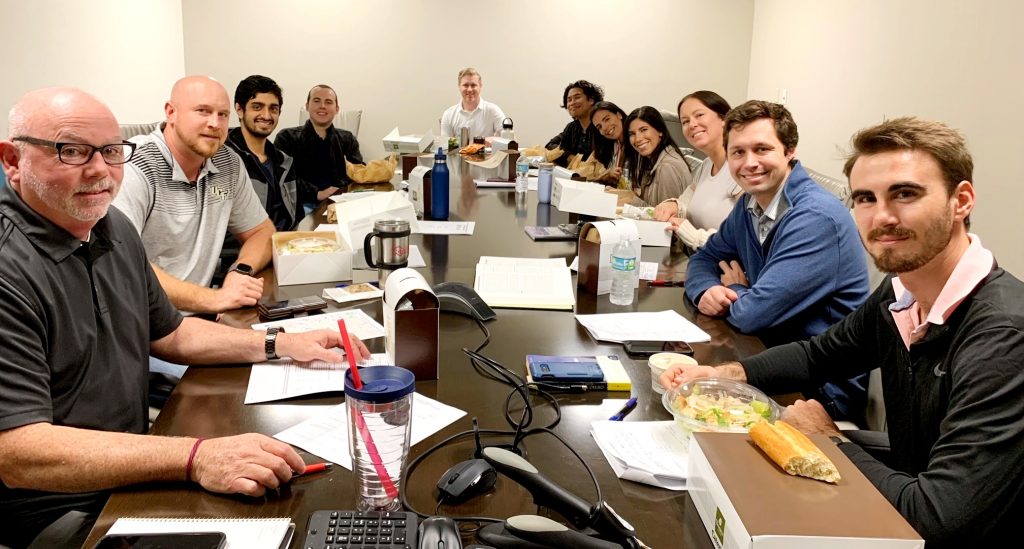 We call it our "think tank". Each week, our Orlando team gathers for both a bite to eat and a bite of industry knowledge. KPM
Read More »
The Architecture, Construction, and Engineering (ACE) Mentor Program is a non-profit organization that helps prepare high school students for careers in these fields. The program
As a company that provides engineering solutions, it is only fitting that KPM Franklin celebrated National Science, Technology, Engineering and Math Day by hosting a STEM-related activity
On October 26th, 2022, KPM Franklin hosted the official ribbon cutting ceremony celebrating the grand reveal of our new office location in the heart of downtown Kissimmee.
A hearty thanks to JJ Gracia and the Orlando City SC for hosting KPM Franklin at Saturday's 4-0 victory over the Toronto FC at Exploria Stadium. Milan Nandy, Robby Moon, Maria Alejandra
June 23rd is International Women in Engineering Day and KPM Franklin is proud of female accomplishments in this field. We support the many women who
KPM Franklin congratulates Vision Development for winning first place in the 2022 NAIOP Case Study Competition, an intercollegiate competition between undergraduate student teams from the
Interested in joining us? KPM Franklin is always looking for qualified talent.