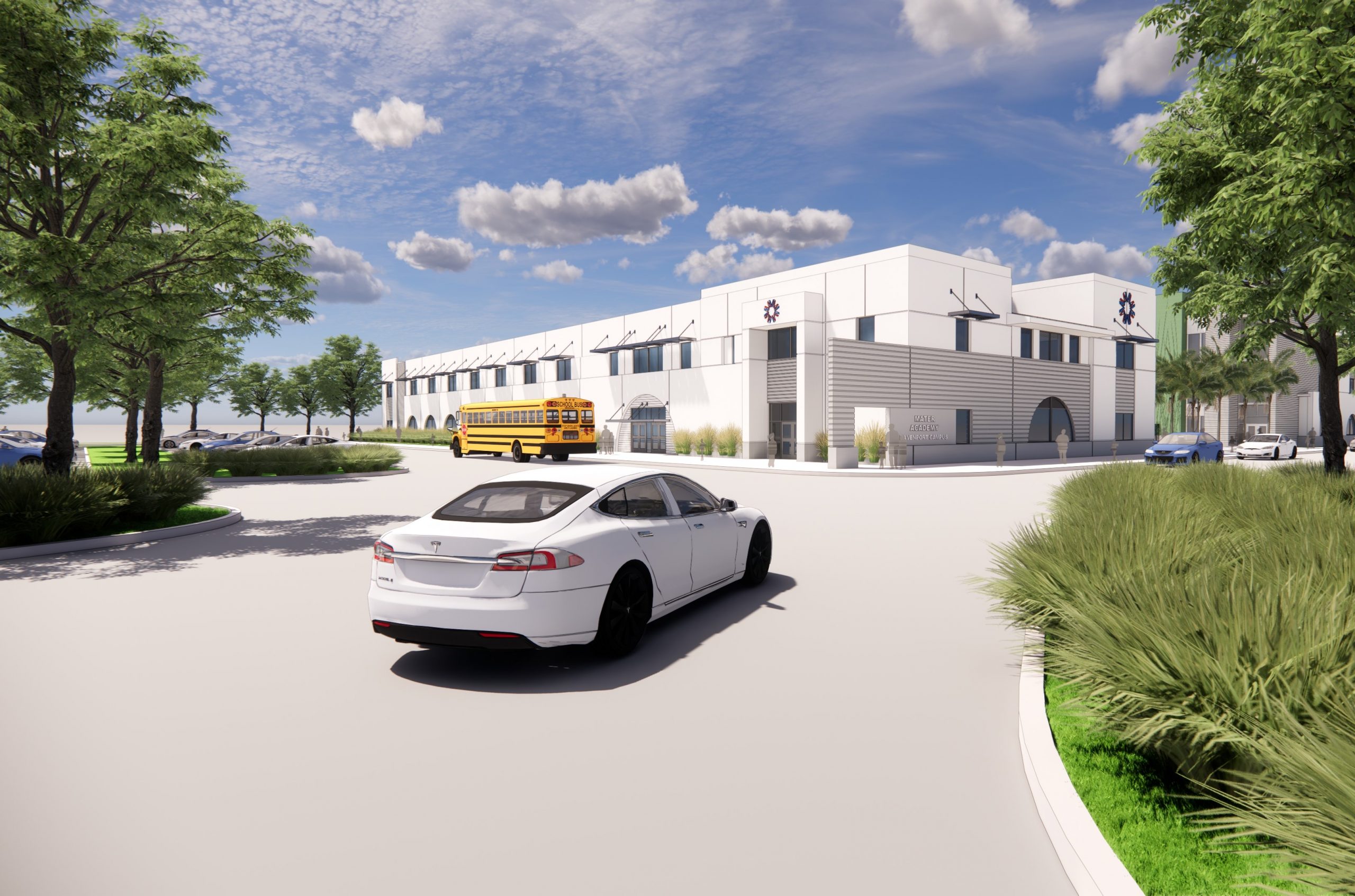 Mater Academy Davenport Site Development
KPM Franklin is working with Southcrest Management LLC to provide professional engineering services for the Mater Academy Davenport K-8 charter school project in Davenport, Fl. Our services at the eight-acre site include conceptual engineering, site planning, civil engineering design and permitting.
This development project site is at the intersection of Ronald Reagan Parkway and Old Kissimmee Road, where we also are working with Southcrest Management to design a realignment of Old Kissimmee Road which will move it approximately 75 feet east to connect perpendicularly with Ronald Reagan Parkway.
Drainage services include a surface stormwater management facility to manage the impervious area for the school and turn lane improvements. Site construction is underway and scheduled for completion by the fall of 2022.