IMT Lake Mary Multi-Family Residential Site Development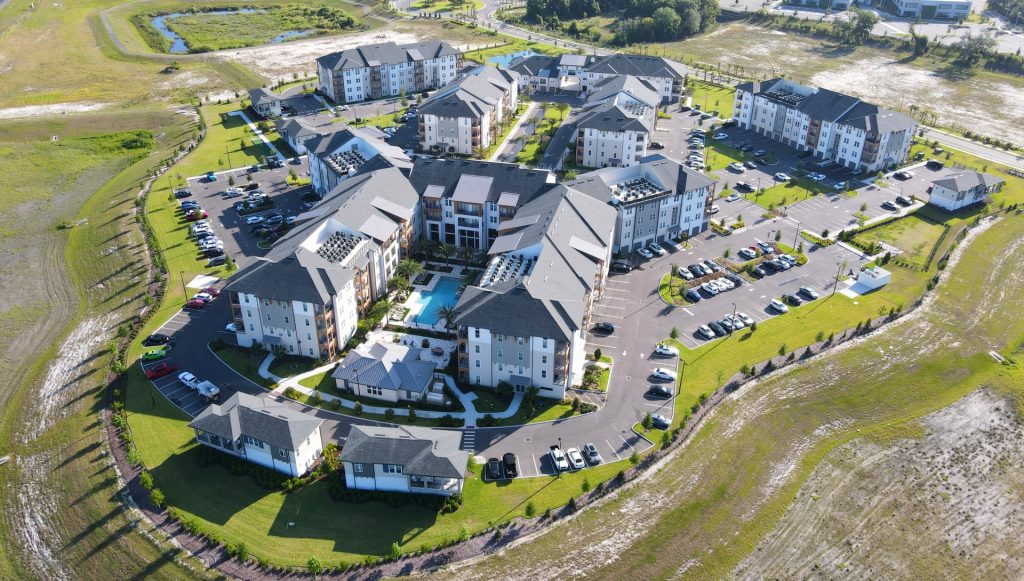 KPM Franklin was contracted by Lake Mary Owner LLC to provide civil engineering, surveying, permitting assistance and construction phase services for site development of The Helix multifamily project the Lake Mary Wellness & Technology Park in Seminole County, Florida.
The overall site plan developed by KPM Franklin included 11 multistory buildings with, sidewalks, drive aisles, parking with associated striping and traffic signage, water and sewer, stormwater drainage, paving, grading and locations for monument signage, directories and architectural signs. The Helix multi-family project is part of a larger multiuse site development project KPM Franklin continues to work on for the developer of the Lake Mary Wellness & Technology Park.
The scope of work for the multiuse site included roadway design, permitting assistance, floodplain analysis, stormwater drainage and construction services.