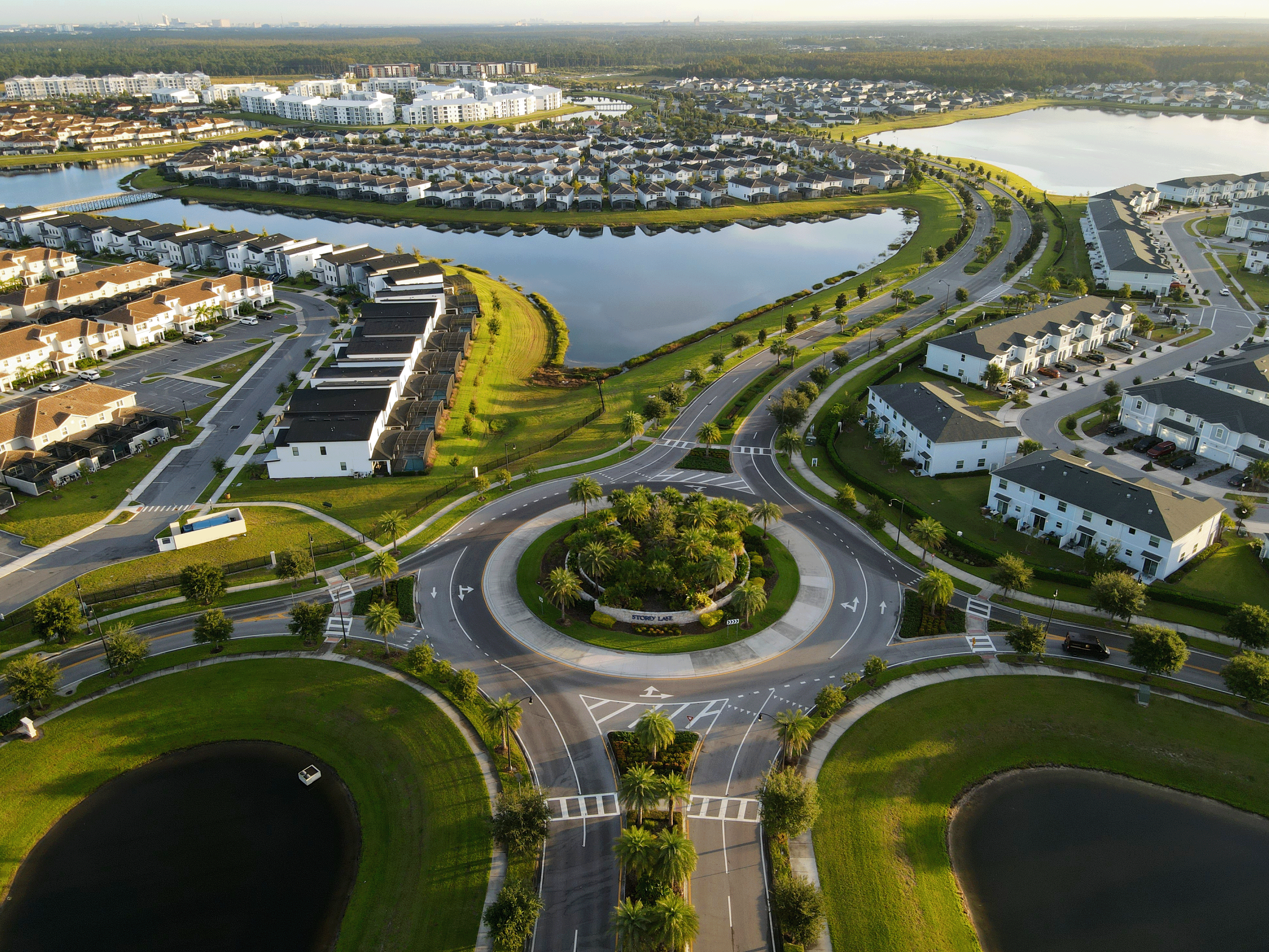 US 192 and Storey Lake Boulevard Intersection and Roundabout Design
KPM Franklin provided civil engineering and landscape design services for approximately 2,500 linear feet of Storey Lake Boulevard from the intersection of US 192 to a new roundabout connecting three roadways.. Construction plans which included a new principal shared path (PSP) alignment connection to US 192 have been approved by Osceola County and the Florida Department of Transportation (FDOT). Utility studies were performed, and utility construction plans have been approved by the TOHO Water Authority.
The new roundabout designed to replace a previous intersection design connects Storey Lake Boulevard, Windermere Avenue and Nature's Ridge Drive.