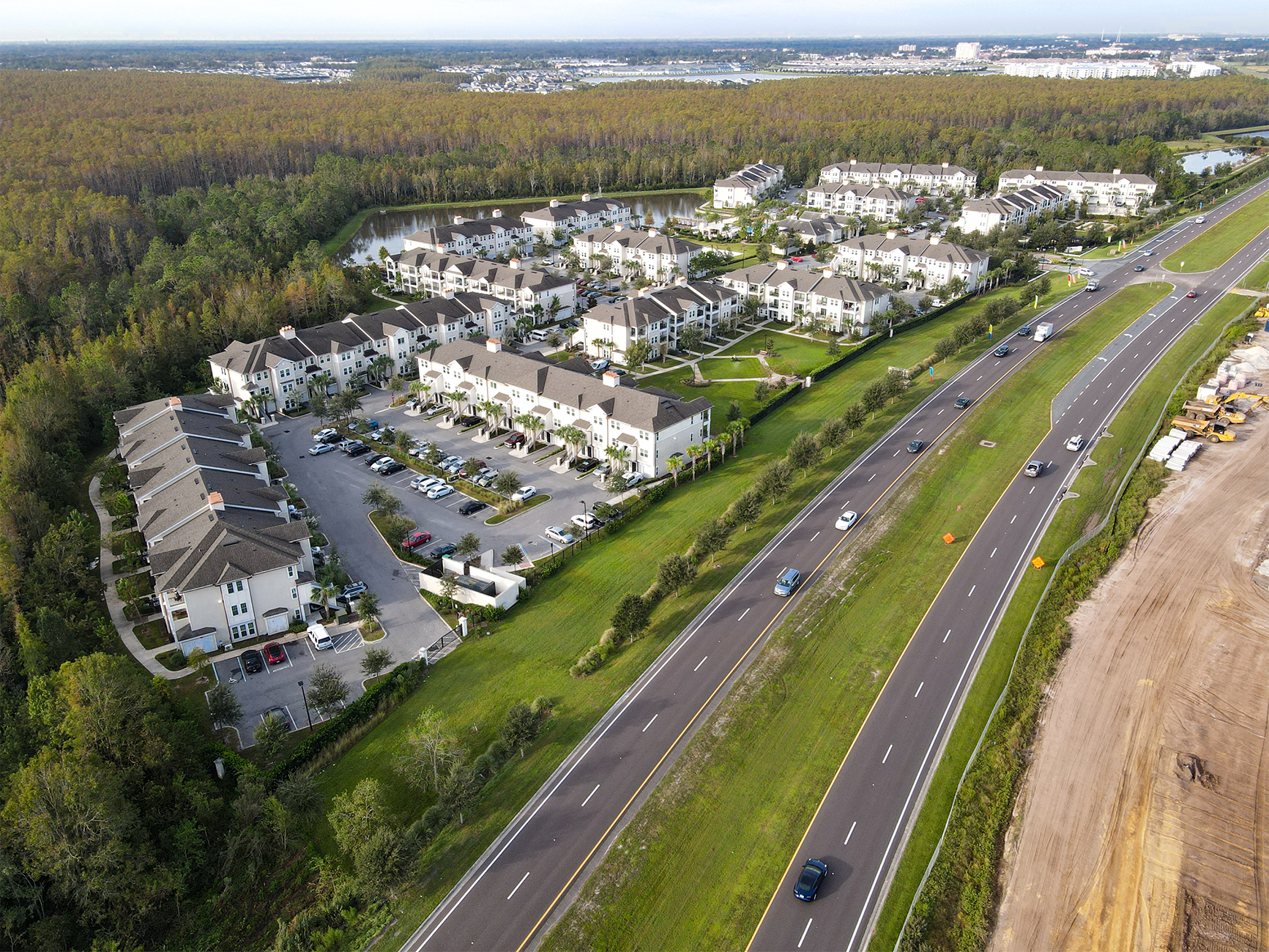 Oasis at Shingle Creek Multi-Family Residential Site Development
KPM Franklin has provided civil engineering and land surveying services for the Oasis at Shingle Creek multi-family residential development on 27.36 acres in Kissimmee, FL. The project site includes a club house and 14 multistory buildings with more than 350 units.
KPM Franklin's provided services include permitting assistance, site design, construction documents, stormwater drainage, floodplain analysis, paving, grading, construction administration, survey sketch and legal description and FEMA Letter of Map Revision (LOMR).