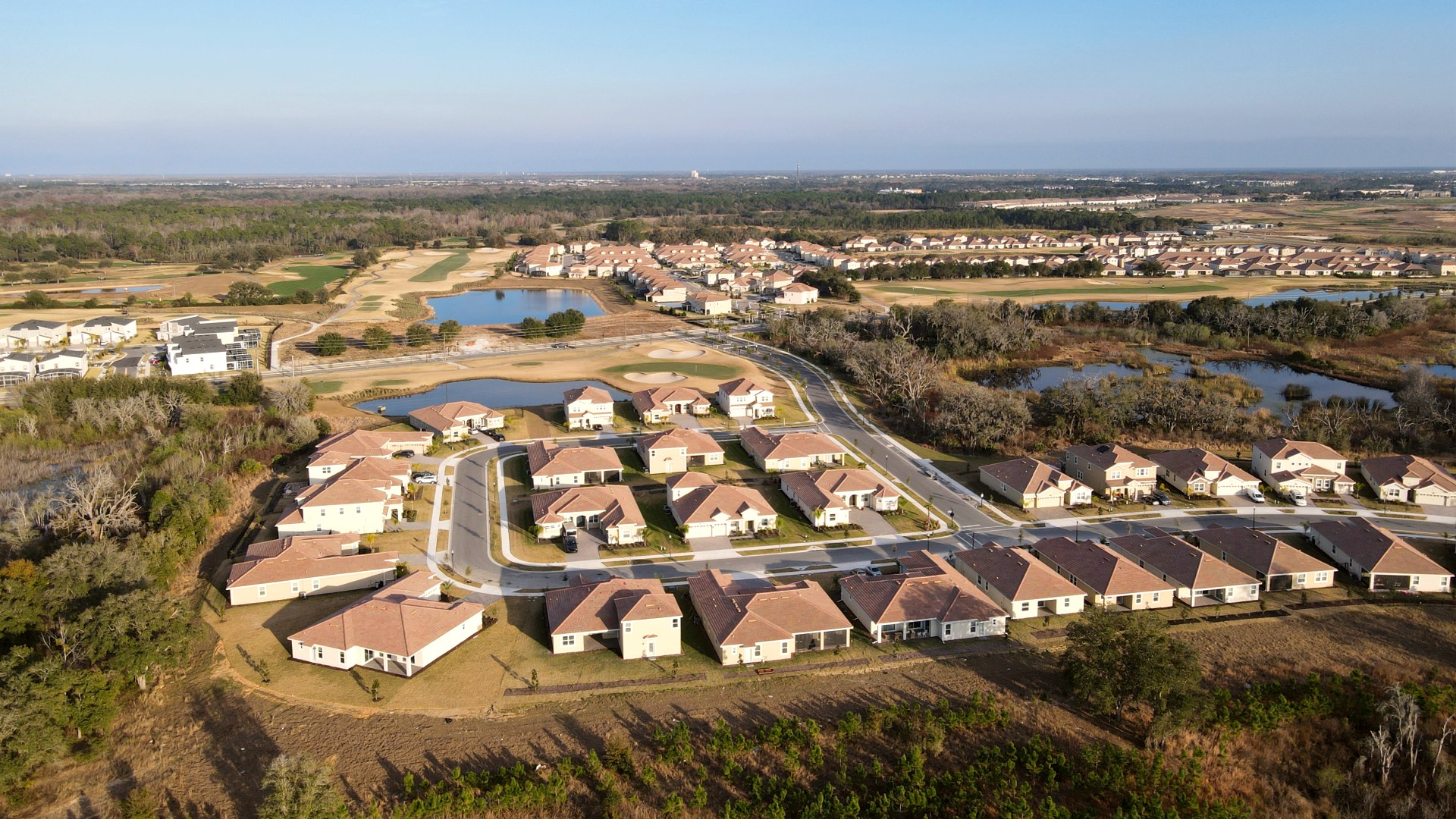 Stoneybrook South - North Property Development
KPM Franklin provided civil engineering and surveying services to Lennar Homes, LLC for a single-family and multi-family residential development comprised of 834 residential units on a 20-acre site. The breakdown of residences included site development for 325 single-family detached units, 266 townhomes and 243 (11 buildings)  condominiums. The property is located in Davenport, FL within ChampionsGate along a portion of the North Boulevard connecting to the Westside Boulevard right of way.
This site development and design included preliminary design and permitting services, drainage and utility plan design, platting and surveying services, in addition to construction documents and administrative services.